 NOW LEASING!
Contact the Leasing Office for details.
The best urban living our Downtown Birmingham, AL apartments have to offer.
New, modern apartments offering the latest features and contemporary finishes within one of Birmingham's most historic neighborhoods–Avondale.
What began as a crossroads for travelers in the 1800s evolved into a mill town in the 1900s. Today, the area has become the heart of a young, bustling Birmingham. Bars and restaurants sit adjacent to offices and cool event venues. Avondale Park is a destination for activity and relaxation. A park to run your dog and play ball–to see a show or picnic with friends. All accessible and frequented by people from all over the metropolitan area. Explore our studio, 1 and 2-BR apartments in Birmingham, AL, today!
Axel Row sits in the heart of this established community along one of its most traveled thoroughfares. Only steps from everything.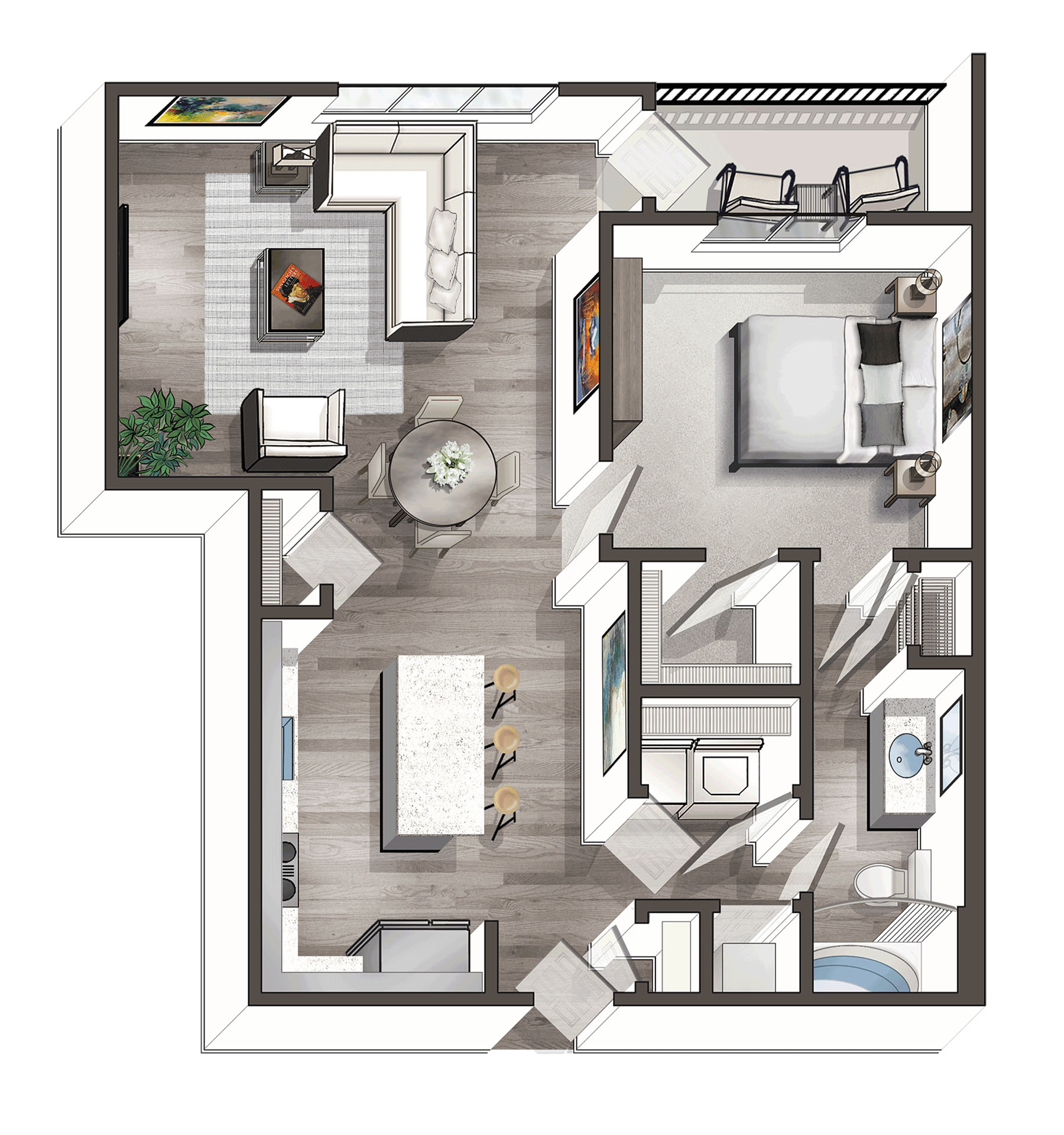 Open and airy.
In the heart of Avondale.
Axel Row floor plans are designed specifically for today's busy urban lifestyle. Studio, one, and two bedroom apartments are outfitted with the latest technology, including strategically located USB ports and access to state-of-the-art fiber optic Internet for some of the fastest speeds in the city. Care has been paid to every detail – from stainless steel appliances and finishes and large walk-in closets to balconies in every unit where you can sit and listen to nearby performances at Avondale Brewery or Avondale Park.